Sedation Dentistry in Cordova, TN
EVERYTHING YOU WANTED TO KNOW ABOUT ORAL CONSCIOUS SEDATION
CLICK HERE FOR SEDATION TESTIMONIALS
Sedation Dentistry - You No Longer Have to Be Afraid
Fearful patients no longer have to be afraid of the dentist. Getting the treatment you need, can be done easily and painlessly while you are totally relaxed and comfortable.
Oral sedation has many benefits that make getting your dentistry possible. Being sedated using oral medications means there are no needles. While you do not actually sleep during treatment, you will be sleepy-sedated just enough to make you totally relaxed and at ease. One of the best parts is that by the next day, most people remember little to nothing of the time they spent in the dental chair. Gone are memories of the sights, sounds, and smells of the office that is often so traumatizing.
With sedation dentistry, time seems to pass very quickly, so hours feel like minutes. It's a great option if you need a large amount of dental care completed at one time. Oral sedation enables Dr. Botts to work more efficiently and complete more treatment in fewer visits, reducing four or five appointments to just one or two.
Many dental procedures can be completed with the help of sedation dentistry, including implants, crown work, tooth removal, dentures, filling cavities, gum therapies, tooth whitening, bonding, professional hygiene visits, and even root canals! It IS possible for you to smile with confidence and chew without pain.
Here at Botts Dental Spa, our team has received top-in-the-nation training in oral sedation dentistry from DOCS Education and is equipped with the knowledge, expertise, and equipment to ensure that you have a safe, pleasant, and highly rewarding dental experience. Dr. Botts has years of experience providing high-quality care to our greatly valued patients.
After a consultation and health history review are completed, you and Dr. Botts will decide on a treatment plan that's right for you. He will select the best oral sedation medications and protocol to meet your individual needs. Sometimes a pill is given to take the night before the appointment and/or one hour prior. You will arrive, with your companion, at the office already feeling relaxed, maybe even drowsy. Once there, Dr. Botts will decide whether or not to administer more medication.
Since the purpose of oral sedation dentistry is to make you as comfortable as possible, you'll be encouraged to come to your appointment wearing loose, comfortable clothing. You'll be covered in a thick, warm blanket to relax with while you're waiting for treatment to begin. It is Dr. Botts' and our dental teams' mission to make all of our patient's dental experiences as relaxing as possible, while also enjoying the serenity of our dental spa.
Who Can Benefit From Oral Sedation Dentistry?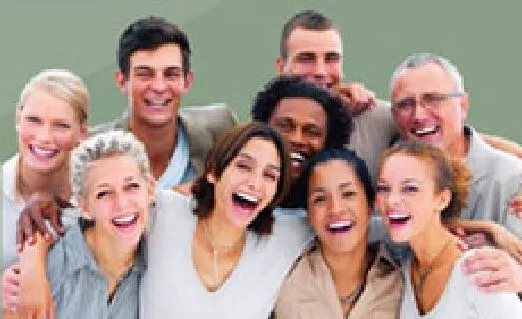 PEOPLE WHO :
have high fear and anxiety about seeing a dentist
have a history of traumatic dental experiences
have difficulty getting numb
have very sensitive teeth
have a need to have more dentistry completed in fewer visits
have a bad gag reflex
hate needles (oral sedation uses pills, NOT an IV needle)
don't do well with the sights, sounds, and smells associated with dental treatment
are embarrassed about the amount of dental work that may be required
are claustrophobic
Common Questions:
Q. Will I be unconscious?
A. No, but you will be completely relaxed and comfortable.
Q. Will I be monitored?
A. Yes, at all times. Your vital signs will be taken throughout the appointment and you will be monitored closely. One of our team will always be with you.
Q. Will someone need to accompany me to my appointment?
A. Yes, you will need a companion to drive you to and from your appointment.
Q. How long will I remain sedated after my appointment?
A. Each person's recovery time is different based on the medications and dosages that are used. You should plan on relaxing and taking it easy for the remainder of the day after your appointment and have your companion stay with you until you are fully recovered.
For more information on Sedation Dentistry in Cordova, Collierville and the Eastern Memphis area call Botts Dental Spa at (901) 737-2200 today!