Welcome to Our Practice
Eastern Memphis General & Sedation Dentistry
Botts Dental Spa
Proudly Serving the Cordova, Collierville, Germantown, and Surrounding Areas
"Dental Spa? What is that?"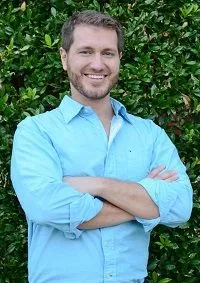 Although new to this area, this idea has been growing in popularity all across the country in cities such as New York, L.A., Dallas, Nashville, etc. In essence, we create a reassuring and relaxed atmosphere where dental services can be performed with reduced anxiety and increased comfort. Just imagine...
...upon entering our abode you will be greeted by pleasant aromas and an accommodating concierge that is delighted to assist you with any questions or concerns.
From there you will transition to our lounge where you can unwind as you take in your surroundings and enjoy a refreshment from our beverage selections. When your reserved time approaches, you are escorted to one of our treatment areas where you can take in a lakeside view and calming musical selections. One of our caring staff members then offers you our menu of complimentary spa amenities to further ease any undue tension.
Then, only the safest sedation techniques are used to further lull you into a state of tranquility as your treatment is performed with minimal intrusion of your restfulness. Upon completion, an invigorating hot towel service follows. Your adventure then ends as it began with our attentive concierge ready to assist you and answer any questions. Here, you are appreciated. You are our valued and treasured guest. Welcome to Botts Dental Spa.
Our Mission
Our mission is to promote the physical and emotional well-being of our patients through a commitment to service and uncompromised quality of care in a setting that reassures and fosters peace of mind. Whether you need general or cosmetic dentistry, sedation dentistry, dental implants, teeth whitening, dentures, Invisalign, or any of our other dental services, you're in good hands. We endeavor to cultivate a relationship of trust by focusing on individual desires and developing a tailored approach to optimal oral health and self-image.
Write a Google Review
Current patients, we need your help! We appreciate you and would love to serve your friends and family. Please take a little time to review our office so we can get the word out and be here to serve you all in the future. It would be greatly appreciated. Thank you!
-Dr. Botts
Click Here to Review